Principal's Weekly Updates
Weekly Update 24th November
Dear Parents,
With less than a month to go until the end of term, I wanted to share with you a few key dates for your diaries:
Hadrian Dates 23/24
Date/Time

Event

Year group

What do parents need to do?

Thur 30th Nov

5pm-6pm

L&D Hospital Tree Lighting Ceremony KS2 Choir

KS2 Choir

Make sure you have signed your child up to attend

Fri 1st Dec

9.30am

Weekly Coffee Morning

Miss Marsay & Miss Perry – how to get your child enthused and engaged reading at home

ALL

How you can help

your child to read at

home? Everyone welcome

Fri 8th Dec

Santa Dash Walk a Mile event

ALL

Details to follow

Fri 8th Dec

9.30 – 10am

Coffee Morning

ALL

Please join us in the school hall for refreshments and an informal chat

Mon 11th Dec

9.30 – 10.30

Tour of the school for families looking to

start at Hadrian in September 2024

Mon 11th Dec

1pm – 3pm

Choir to Sing at Luton Airport

KS2 Choir

Places already booked.

Tues 12th Dec

2.30pm – 3pm

Year R Christmas Singing Performance

Yr R

To be held in the EYFS classrooms

Wed 13th Dec

Year 1 Christmas Performance to parents

YR 1

School Hall

Wed 13th Dec

Christmas Fayre

ALL

Details to follow

Thur 14th Dec

Choir to sing at Priory View

KS2 Choir

Make sure you have signed your child up to take part

Fri 15th Dec

St Albans Museum School Trip Yr 3

Yr 3

Details and payment to be made via ParentMail

Fri 15th Dec

9.30

Year 2 Christmas Performance to

Parents

Yr 2

School Hall

Tues 19th Dec

All day

Christmas Jumper Day

ALL

All children invited to come to school wearing their Christmas jumper

Tues 19th Dec

Christmas Dinner

ALL

Book your child's meal via your ParentPay account

Wed 20th Dec

Class Parties

School finishes at after lunch at 1.30pm

ALL

Children can come

into school in their

party clothes

School closed for Christmas 21st Dec – 3rd Jan 2024

Wed 3rd Jan

Teacher training day – School Closed

ALL

Thur 4th Jan

Welcome back to school

First day of the Spring Term

ALL
Diary dates can also be found on our website by clicking here.
Year 3 Egyptians
Last half term, Year 3 were learning about the Egyptians and this culminated in a visit from Mrs Marsay who came to talk about her recent visit to Egypt. She even showed them a picture of Tutankhamum's underpants! The children listened incredibly well and asked some fascinating questions - some of which even managed to stump Mrs Marsay despite an interest in the subject spanning over 50 years. They all appreciated the papyrus bookmarks she'd brought back too!
Honeybee class had begun the year by mummifying a cucumber. This involved replicating the process of the Ancient Egyptians by burying a cucumber in salt and bicarbonate of soda. After seventy days, we dug it up and the children were very excited by the results!
House Points
Weekly total:
St. Patrick = 40
St. David = 62
St. George = 101
St. Andrew = 65
Overall points since the start of the term:
The classes with the top attendance this week are:
Giraffe and Dolphin class with 100%
Penguin class with 99.6%
Honeybee class with 98.6%
The whole school average attendance this week is 96.39%.

Athletic Champions
On Monday 20th November 32 pupils travelled to Houstone School to take part in a local schools Sportshall Athletic competition.
In the morning Hadrian's Year 4 team achieved 2nd place out of eight schools which qualified them to take part in the finals the following week. Throughout the event the children displayed excellent athletic skills in various field and track races. Shout outs go out to Cairan and Leo who won their heat on the 1 by 1 lap and for all the relay teams for coming in the top three positions.
Well done to Aamir, Prathish, Faizan, Saswin, Olek, George, Cairan, Leo, Amisha, Ini, Eden, Ivy, Elena, Laila, Inaaya and Maya.
In the afternoon our Year 5/6 team took part in the upper KS2 Sportshall event. They achieved many first-place results in the team relay events and overall achieved 3rd place, which also qualified them to return to the finals next week.
On Monday 20th November 2023, 13 pupils from Year 5 and 6 went to Houstone school to compete against 6 other schools (The Vale, Ashton St Peters, St Vincents, Thomas Whitehead, St Christophers and Lark Rise,) in Sports Hall Athletics. There were many athletic games such as speed bounce, running, chest push, standing triple jump, vertical jump and many more. As a school, Hadrian managed to win lots of races and in the end, they ended up with a score of third place. We have now qualified for the next event!
Report by Megan and Berenice (Year 6)
Yr 5&6 Basketball
After a busy couple of months spent kicking a ball about, it was time for 8 girls from Year 5 and 6 to bounce and pass the ball about, as Hadrian sent a squad of children along to Houghton Regis Leisure Centre for an afternoon of Basketball!
The emphasis was firmly on fun, as the girls were put through their paces by two ex-professional players. Dribbling practise was followed by lay-ups and shooting practise (everyone ended up scoring,) before finishing with some showing off of no-look passing! Then down to the serious (well, not particularly serious,) business of matches against the other schools. The girls played 3 matches in total against Ardley Hill, Caddington and Limetree and showed off the dribbling and passing that they had just practised. As it was a fun event, the scores weren't recorded, but passes were made, dribbles completed, baskets were most definitely scored and fun was absolutely had!
Well Done to Mia, Megan, Sienna-Rose, Sandy, Anneesha, Antonia, Lavinia and Jessie who all had a brilliant afternoon!
Back to the football!! After taking part in recent Basketball and Sports Hall Athletics tournaments, the focus returned to football as the Year 3 and 4 Boys team finally got to play their tournament. There was no sign of the rain that postponed the first tournament and 10 boys ran onto the pitch looking to show the other schools what they were made of.
An incredible FIFTEEN schools turned out for this tournament, which restricted the number of games that Hadrian could play. But they certainly made the most of them, opening with a 1-0 victory against St Vincent's that was much more comfortable than the score line suggests. Next up were Ashton St Peters and Hadrian carried on right where they left off with the midfield pairing of George and Leo working brilliantly to create chances upfront whilst keeping the defenders protected. The ball eventually broke to Drew, who ran in on goal and saw his shot brilliantly saved, Leo followed up and saw HIS shot brilliantly saved, before George pounced on the rebound….and saw HIS shot brilliantly saved too!
Then… controversy! Hadrian scored! It was disallowed! (The referee correctly deciding that a Hadrian player had not backed away from a goal kick enough.) There was no VAR to check the goal! The ball was cleared up to Ashton St Peters' no 8, and, miles out from goal, he hit it first time…… The ball, hit harder than Erling Haaland could manage, flew straight into the top corner giving Faisan absolutely no chance in goal. 1-0 to Ashton St Peters and our second match ended in an unfortunate defeat.
Did that affect the team? Absolutely not! Inspired by Cairan's energy, Hadrian came out 1-0 winners in their next match against Tithe Farm. Onto Hadrian's last match of the afternoon against Limetree and once again, Hadrian went 1-0 up, George converting after a lovely pass from Olek. And then Limetree really came into the game….and so did our goalkeeper Faisan! 1,2,3 thunderous shots were sent towards the Hadrian goal, and once, twice, THRICE, there was Faisan, right behind each shot, stopping them dead! It took no small amount of skill, especially considering how hard those shots were!
The final whistle went and Hadrian finished the afternoon with a very creditable record of Played 4, Won 3, Lost 1. A very happy squad of Faisan, Olek, Jenson, Leo, George, Drew, Ario, Zion, Cairan and Aamir returned to Hadrian elated, and eagerly asking when their next tournament will be!
Have a great weekend!
Mr Griffin
Principal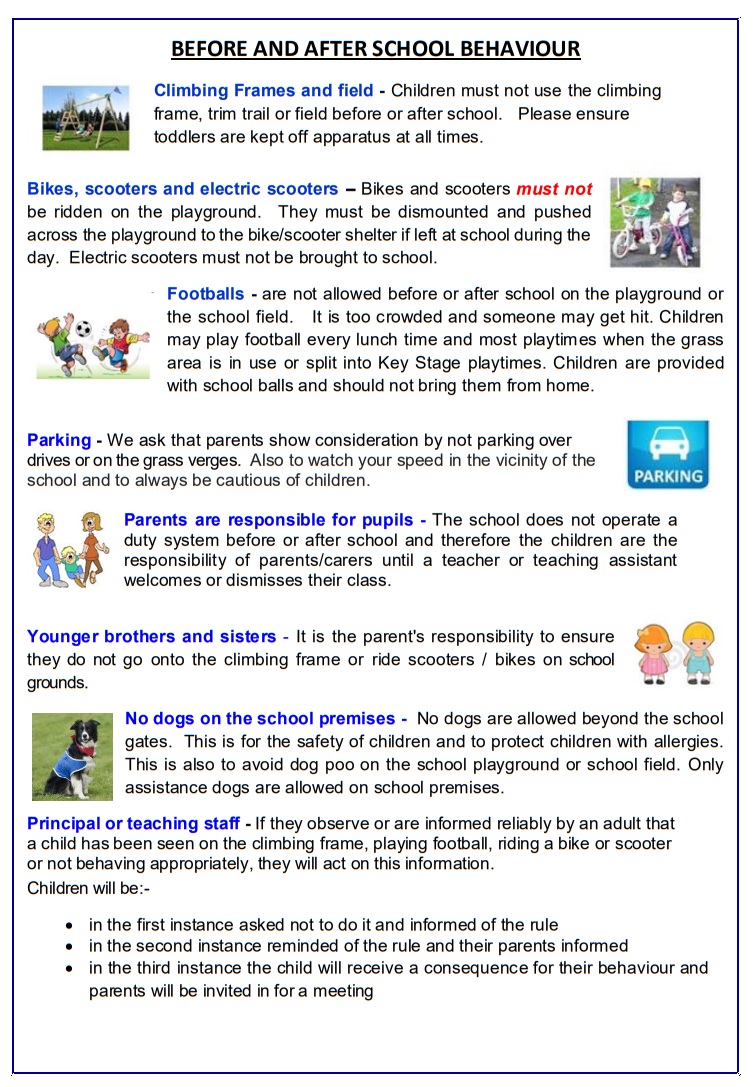 Starting School 2024 applies to children born between 1st September 2019 and 31st August 2020. Go to our Admissions page for more details and how to apply.
Weekly Updates 2023/2024
Principal's Weekly Update 24th November
Principal's Weekly Update 17th November
Principal's Weekly Update 10th November
Principal's Weekly Update 3rd November
Principal's Weekly Update 20th October
Principal's Weekly Update 13th October
Principal's Weekly Update 6th October
Principal's Weekly Update 29th September
Principal's Weekly Update 22nd September
Principal's Weekly Update 15th September
Principal's Weekly Update 8th September
Weekly Updates 2022/2023
Principal's weekly update 14th July 2023
Principal's weekly update 7th July 2023
Principals weekly update 23rd June 2023
Principals weekly update 16th June 2023
Principal's weekly update 9th June 2023